Main Menu
When you double-click on the CCNA Network Visualizer 7.0 icon on your desktop the CCNA™ Network Visualizer® 7.0 Main Menu appears at the top of your screen.

After you install a license, the Network Visualizer™ Screen button is enabled.

RouterSim Network Visualizer™ Screen
This screen is the "gateway" to the rest of the program. On this screen you will add devices and save network layouts. Once you have created a network you can then double-click a device and bring up a console screen. With the device console screen you can configure the device. Also, as you configure your devices you can summon up a Net Configs window to display network configurations.
Please Note: There is an unlimited amount of devices that you can put on a RouterSim Network Visualizer™ screen. It is only limited by your computer's resources.


Network Configurations

You can view the configurations for all devices in your RouterSim Network Visualzier™ screen. In fact, you can see configurations for devices for several RouterSim Network Visualizer™ screens if they are loaded.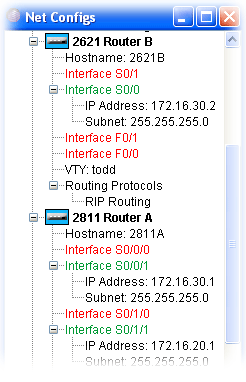 Password Lookups
You may forget passwords that you enter while configuring devices. You can look them up by clicking the Net Configs button.
Network Layouts
We provide step-by-step labs that, for the most part, build on each other. Eleven different network layouts are presented within these labs.
Cisco IOS Network Layout
Standard Layout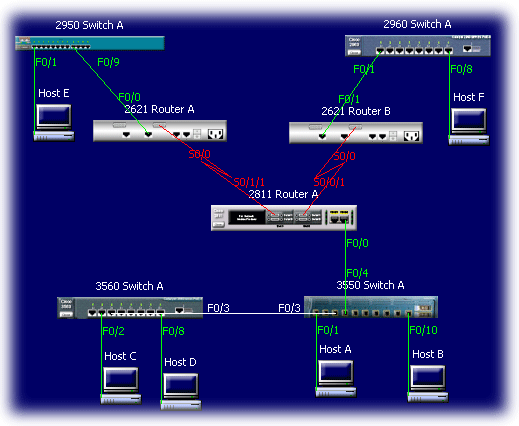 SDM Layout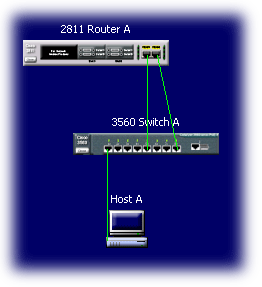 IGRP Layout
Secure Shell Layout
OSPF DR and BDR Elections Layout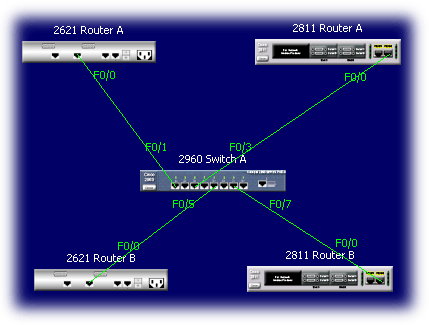 1900 Switch Layout
NAT-PAT Final Layout
VLSN Layout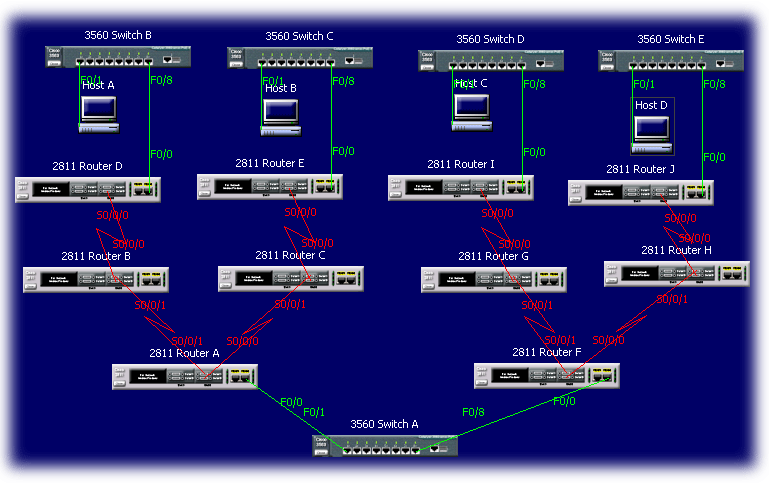 Configured Network Layout